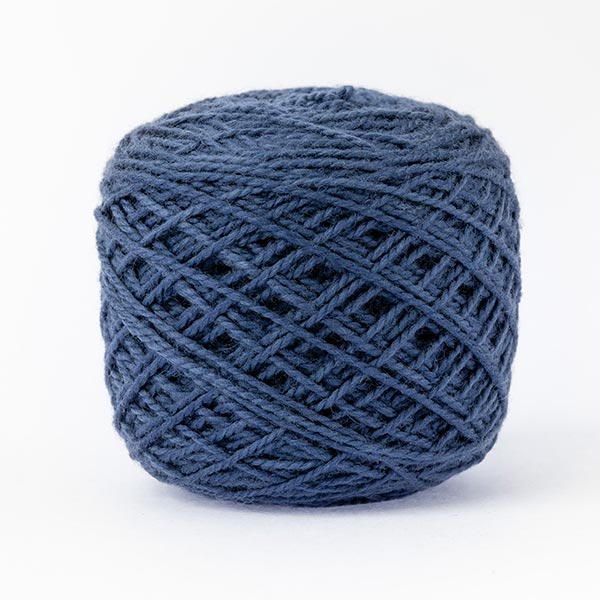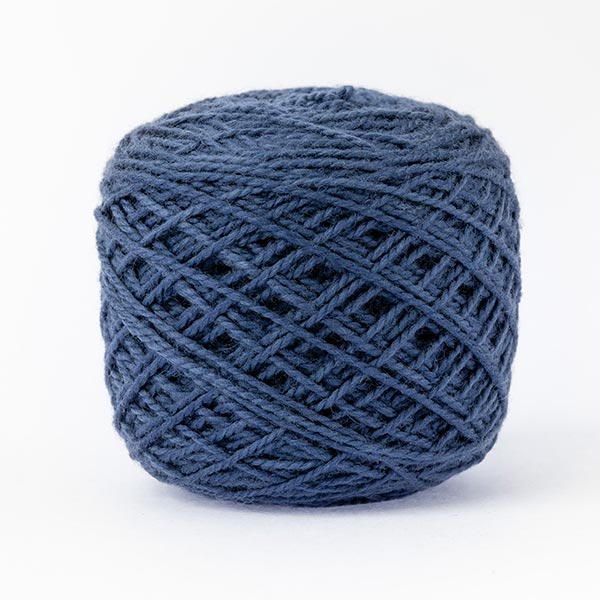 FirstMoon - Navy
Purity personified with 100% Merino Wool that is Herco treated. This specialised treatment ensures that these yarns can be washed on a wool cycle in the washing machine. With a wide variation in colours FirstMoon will give you unlimited options for extraordinary characterful garments or any item for that matter. Being our best seller, FirstMoon is our first choice when it comes to knitting or crocheting socks, shawls, light weight sweaters and is sufficiently strong to be used for warp yarns in hand weaving.
But what can I knit?
Well anything really! Our yarns lend themselves to a great array of applications, from socks, to beanies to your next season cardi.
Yarn Type: Sockweight 
Ball weight: 50 grams 
Ball length: +- 160 meters
Suggested knitting needle size: 3,5mm, 4 mm, 5 mm 
Composition: 100 % Merino Wool that is Herco treated. 
All our yarns are made in small batches and dyed by hand. This means that from one lot to the next there may be slight variations in colour. If you are knitting or crocheting an item with one solid colour and are unsure of the amount that you will need, we recommend adding 2 or 3 extra balls to ensure there are no tonal variations. Plus who really wants to stop mid way to place an order when you are having some much fun?
Care Instructions
Machine wash on either a gentle/ wool / hand wash cycle. For best results hand wash instead. To dry your garment or Karoo Moon products, lie flat out of direct sunlight. Warning, please do not bleach, iron or tumble dry, as this may discolour or damage your item.
Shipping Information
Karoo Moon is a made to order business and requires lead time for large quantities. If something is in stock, it will be shipped within 3-5 working days of your order. If your order is not in stock, please allow for 12-14 business days. We use The Courier Guy or Fastway door-to-door couriers. They are both fast, cost effective and reliable.
South Africa: All products are sent via either The Courier guy or Fastway door-to-door courier at a flat rate of R100.00. All orders take approximately 3-5 working days to arrive and you will be provided with a tracking number. Please provide me with your contact number and physical address as our couriers will not ship to a PO Box address. International Shipping: The amount will depend on where you are based and the size of your order. This will be calculated on a per order bases so please give me a moment to respond as I want to receive only the best prices for you. Please allow for up to 10-15 working days to receive your orders. All taxes and duties will be the responsibility of the recipient.